Summer Fruit Pizza on Naan Bread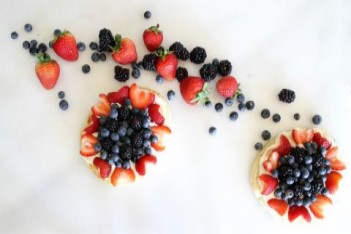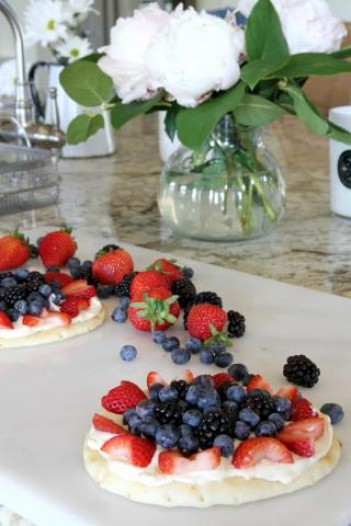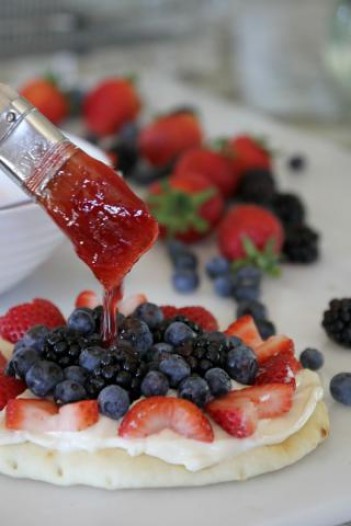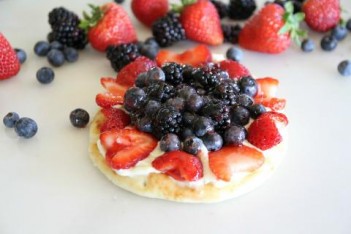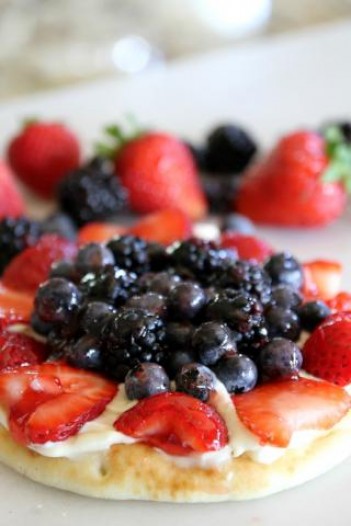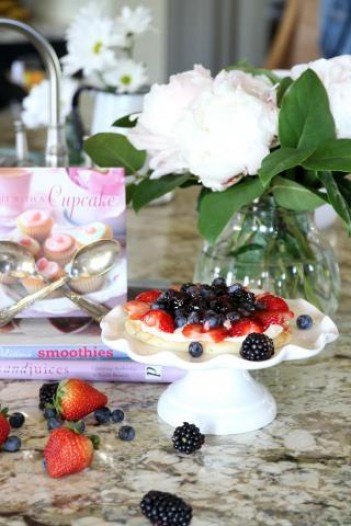 Summer Fruit Pizza on Naan Bread
Ingredients
2 packages (90g x 2) Byblos Mini-Naan Bread (4 in total)
1 250g package Cream Cheese, softened
2/3 cup confectioner's (icing) sugar
1-2 tsp cointreau
1 tsp orange extract
1 carton each mixed berries, such as strawberries, blackberries and blueberries
Glaze:
1/2 cup redcurrent jelly
approx 1/4 tsp cointreau
Directions
In a mixing bowl fitted with a paddle attachment, blend the softened cream cheese together with the icing sugar until smooth and fluffy. Add the cointreau and orange extract, adding more or less to taste.
Prepare the fruit by rinsing and patting dry. Then cut to remove the hull of the strawberries and slicing horizontally to create a heart shape. 
Spread the cream cheese filling over the four Naan bread. Then arrange the fruit around the top. I alternated the strawberry hearts up then down and also angled them to stick out a bit.
In a small bowl, whisk together the redcurrent jelly then add only enough cointreau to get a thin glaze consistency. Using a pastry brush, dot and brush the glaze over top of the fruit.
Serve within an hour or two to prevent the crust from getting soggy.