Tortilla Fruit Waffle Pies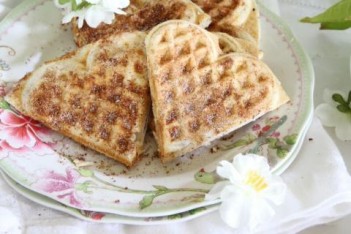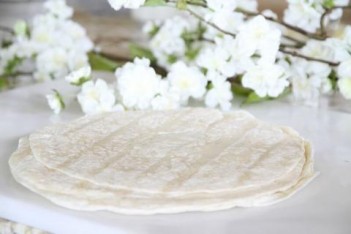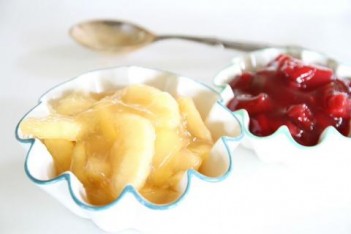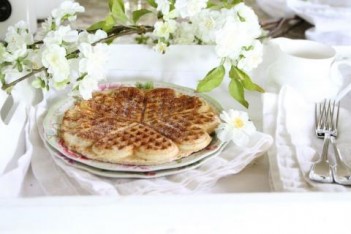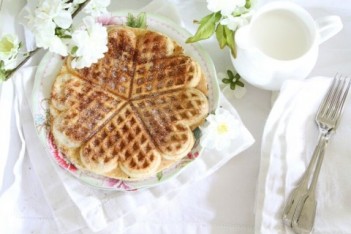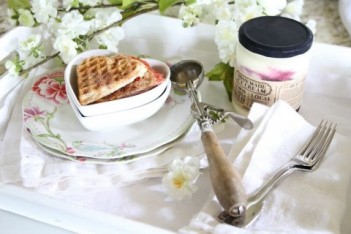 Tortilla Fruit Waffle Pies
Ingredients
1 Package 7" Tortilla
1 tin apple pie filling (or any fruit pie filling)
cinnamon
granulated sugar
melted butter
griddle or panini maker or skillet
Directions
Preheat your waffle iron.
We used 10" inch tortillas so precut them to fit the size of our waffle iron.
Measure about 1 tbsp of cinnamon into a small bowl. Stir in enough sugar to make a nice cinnamon sugar sprinkle for your topping.
Spoon and spread a small amount of apple pie filling in the center of one tortilla. Make sure you don't spread it all the way to the outside edge.
Lay another tortilla on top.
Lightly brush both sides with butter. Lightly brush the waffle iron with butter and place the stacked tortillas on. Press down the lid firmly, holding it occasionally to press the pieces together as they bake. Some filling will come out the sides of your waffle iron as the filling heats up.
Bake for about 5-6 minutes or until the tortilla is lightly browned. Remove, brush again lightly with butter and sprinkle with the sugar cinnamon mixture.
Serve warm with ice cream.
Makes as many as you wish, try different pie fillings like Rhubarb Strawberry.